E4. For easy entry into same-day dentistry.
The innovative milling machine.
Impress your patients with a quick and comfortable treatment and produce perfect restorations – easily and in just one session. Your patients won't thank you enough.
With a machine weight of only 28 kg and no use of compressed air, the E4 offers maximum flexibility in terms of installation. You can set the E4 anywhere. True to the motto: unpack, connect, start milling!
"I'd never have thought that same-day dentistry could be so easy. A seamless workflow from the intraoral scanner to
the perfect restoration, which I can use with virtually no reworking. My patients are impressed with the quick treatment in one session."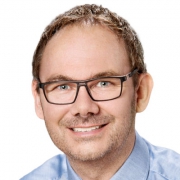 Dr. Ingo Baresel
Dentist, Cadolzburg
Chairside production is so easy
The new E4 makes it so easy for you to get started with chairside production of dental restorations, and gives you maximum freedom. Combine the E4 with your preferred intraoral scanner, any CAD software and materials that are appropriate for your individual patients. The E4 is the heart of your workflow and produces the perfect restoration for you.
The integrated CAM software enables you to get started right away!
The all-rounder for blocks
The E4 has many talents. Wet grind glass ceramics or composites with ceramic content and dry mill materials such as zirconia and PMMA.
A small change with a big effect. Benefit from easy switching: Insert the tank for wet processing or the optional container for machining dust and start processing high-quality restorations. A special filter mat in the liquid tank ensures that the tank is free of chippings.
No compressed air with the innovative technology
One great innovation of the E4 is that it does not use compressed air: The E4 requires neither an external compressed air connection nor an integrated compressor, which is only possible with our patent-pending AIRTOOL.
The AIRTOOL turbine blades use the speed of the high-frequency spindle to generate a powerful air flow, which keeps the workpiece free from dust and chippings. They are removed by vacuum from a dust collector.
The PUREWATER Technology ensures that the closed liquid circuit in the machine requires no grinding additives. For you, this means easy disposal and even lower running costs.
The optional dry container enables you to mill materials such as zirconia, PMMA and various composites with your E4 with no cooling water or compressed air.
Follow a manual added link
Experience the E4 interactively
Experience the E4 interactively and make an appointment for a consultation.
No compressed air required with the patent-pending AIRTOOL
Machine design optimized for minimal weight
Multi-compartment for cooling liquid tank or optional dry milling container
Modular machine design to optimize servicing and maintenance
800 W 60,000 rpm spindle
3 μm repetition accuracy
Sturdy aluminum welded construction
DENTALCAM software with open interface to CAD software and materials
Virtually any intraoral scanners can be used
Grinds and mills almost all block materials up to 45 mm long from numerous manufacturers
A full range of materials for glass ceramics, composites, zirconia and plastics
100% developed and manufactured in Germany
Optimum manufacturing results and high durability with only premium quality industrial components
24-month guarantee
Sustainable operation with no compressed air
The PUREWATER Technology ensures that no grinding additives are required for the cooling liquid
Environmentally friendly shipping due to low weight of machine
The excellent price-performance ratio ensures a cost-effective entry into in house production
Extremely simple operation with provided DENTALCAM software featuring DIRECTMILL Technology – no license fees
Material, manufacturer, indication
Enjoy great freedom of choice.
| | | | |
| --- | --- | --- | --- |
| Composites | PMMA & Wax | Glass ceramics | Zirconia |
| | | | |
| --- | --- | --- | --- |
| Crown | Bridge | Inlay | Onlay | Veneer | Abutment |
| Screw-retained crown | | | |
Be sure to review local and/or national regulations and/or regulations by other authorized organizations or entities (e.g. professional associations, health authorities).
GENERAL
Fields of application
Wet/dry machining
Materials
Composites, plastics/wax, glass ceramics, zirconia
– Blocks up to 45 × 20 × 20 mm
Indications
Crowns, bridges, inlays, onlays, veneers, zirconia abutments, Screw-retained crowns
Holder systems
Integrated block holder
BASE SYSTEM
Construction
Sturdy aluminum welded structure
Housing
White high-gloss lacquer finish · upward opening lift door to the workroom
Number of axes
4
Linear axes X-/Y-/Z-axis
Precision ball screws · motors with resolution < 1 μm · ground precision guides made of high-alloyed steel · repetition accuracy ± 0.003 mm
Rotary axis A-axis
Rotation angle: +190° to –10°
Control unit
5-axis simultaneous control electronics with continuous path progression and dynamic pre-calculation · hardware- based real-time operating system with standardized instruction set · FPGA-integrated processor · updateable hardware · real-time path and ramp calculation via dedicated hardware engines in the FPGA · four-quadrant control of the motors for particularly smooth running · multiple digital I/Os for controlling the peripherals · integrated inverter for synchronous and asynchronous motors, electronic gate detection · Ethernet and USB interface
Lighting
Backlit workspace through RGB LED lighting with status indication
SPINDLE
General
High-frequency spindle with electromechanical tool change
Speed
Up to 60,000 rpm
Power
Peak power (Pmax): 800 watts · nominal power (S6): 400 watts · continuous power (S1): 300 watts
Bearing
2-fold hybrid ceramic ball bearing
Collet
For tools with 3 mm shank diameter and max. 40 mm total length
AUTOMATION
Tool change
Removable tool magazine for 6 tools with additional space for one AIRTOOL · length measurement and tool breakage monitoring via precision measuring key · access via working chamber flap, safety-locked
Access combination compartment
Direct insertion of the coolant tank or (optional) dry container in compartment directly under the working chamber
PROCESSING MODES
Wet
2 fluid nozzles on the spindle · integrated cooling liquid tank · PUREWATER Technology: no grinding additives required
Dry
Compressed air-free operation through use of AIRTOOLs · hose connection for external suction unit on the back of the housing · 24 V switch output for controlling suction units · optional dry container required
CONNECTION REQUIREMENTS
Compressed air
–
Power supply
100–240 volts · 50/60 Hz, 500 watts
Extraction system
Extraction filter class M, 2,500 l/min extraction capacity at 220 hPa
Data
10/100/1000 MBit/s BaseT port (auto-sensing) Ethernet via RJ-45 socket
ENVIROMENTAL CONDITIONS
Operating temperature
Between 10 °C and 35 °C
Air moisture
Max. 80 % (relative), non-condensing
APPROVALS
All models
CE
North America model
UL 61010-1, CAN/CSA C22.2 No. 61010-1
DIMENSIONS & WEIGHTS
Dimensions (W/D/H)
360 × 370 × 490 mm with closed door · 360 × 420 × 490 mm with open door
Footprint (W/D)
270 × 268 mm
Weight
28 kg
SCOPE OF DELIVERY
CAM Software
DENTALCAM software included
Accessories
Spindle service set · calibration set incl. stirrup measuring screw · tool magazine inserts (1 piece) · Torx wrench set · torque driver 1.5 Nm · AIRTOOL for wax and plastics · drill bit (tool positions) · cleaning brush and microfiber cloth · TecPowder (3) · foam filter · power cable · Ethernet network cable
Or would you like to receive more information?